About Laboratory
The Laboratory Team: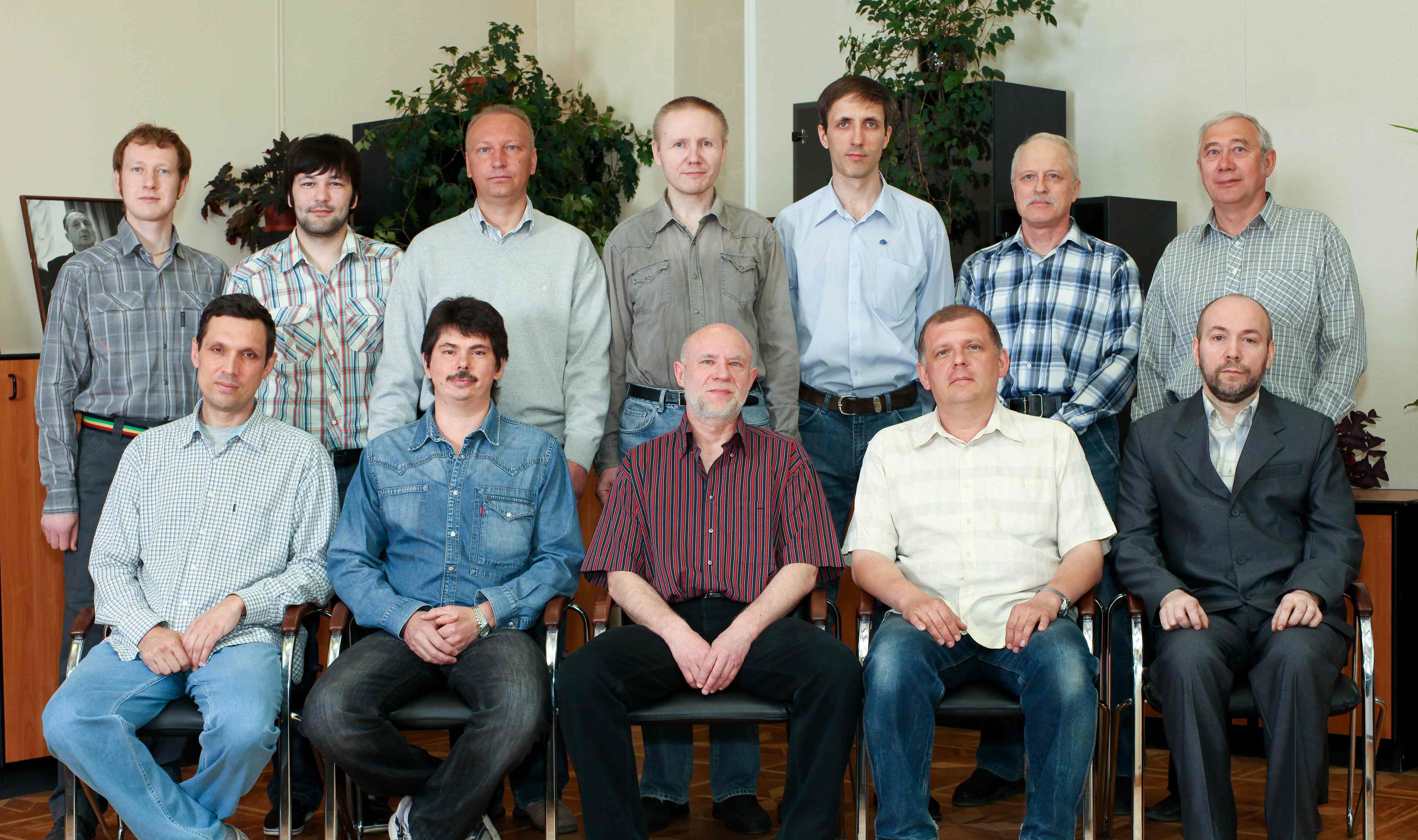 top: Anton Gusev, Maks Pedos, Aleksei Bushlyakov, Eugeny Alichkin , Sergei Lyubutin, Yuri Ignatenko, Victor Putkov
bottom: Sergei Tsyranov, Boris Slovikovskii, Sergei Rukin (Head), Sergei Timoshenkov, Andrei Ponomarev
Our Partners
The scientific ideas, commercial samples of the devices and instruments developed at the Pulsed Power Laboratory have been used in various organizations both in Russia and abroad. For example, they are used for generation of high-current electron beams and X-ray radiation pulses at the Laboratory of Pulse Processes for the study of electrophysical properties of semiconductors and dielectrics at the Laboratory of the Physics of Dielectrics, for the studies into ionization of air by streamer corona discharges used to remove toxic impurities at the Laboratory of Low-Temperature Plasma,Institute of Electrophysics,Ural Branch of Russian Academy of Sciences. Researchers at other Russian scientific institutes use SOS devices for pumping of gas lasers and as power sources of wide-band electromagnetic irradiators. .
Devices and pilot installations designed at our Laboratory are operated by research agencies in the USA, Great Britain, Germany, Japan, South Korea and Israel. Among them are Lawrence Livermore National Laboratory (USA), Naval Research Laboratory (USA), Texas Tech University (USA), Army Research Laboratory (USA), Karlsruhe Research Center (Germany), LG Industrial Systems (South Korea),Nuclear Research Center SOREQ NRC (Israel),Exion Technologies Ltd. (Israel), and others.